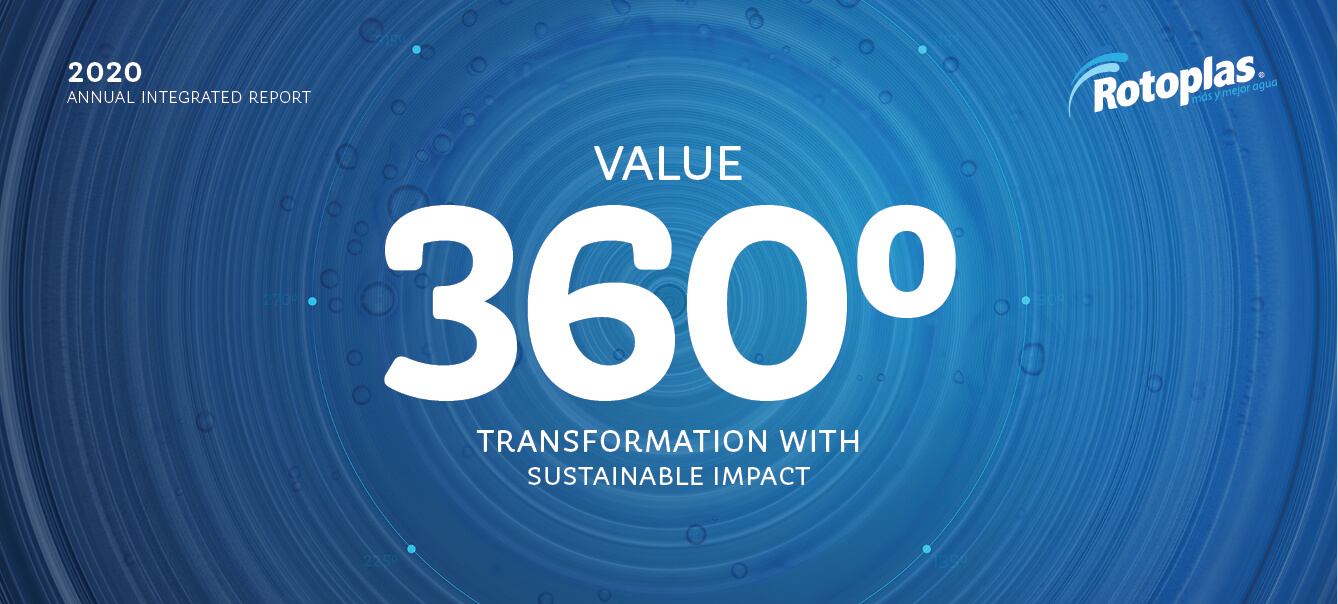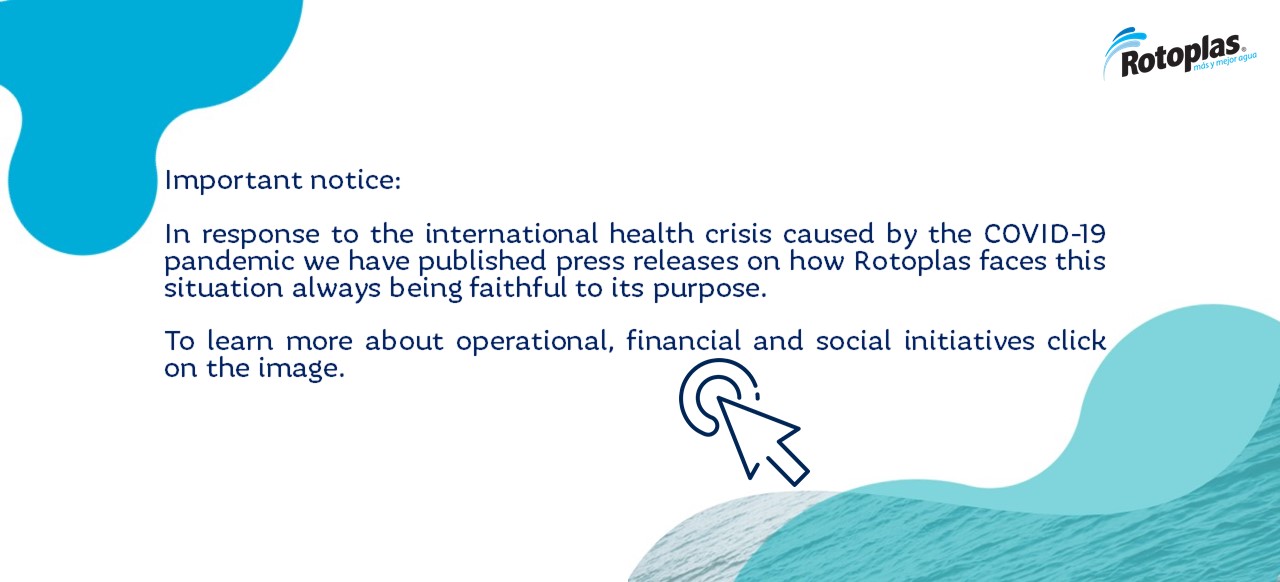 Rotoplas at a Glance
Grupo Rotoplas S.A.B. de C.V. is America's leading provider of water solutions, including products and services for storing, piping, improving, treating and recycling water. With over 40 years of experience in the industry and 19 plants throughout the Americas, Rotoplas is present in 14 countries and has a portfolio that includes 27 product lines, a services platform and an e-commerce business. Grupo Rotoplas has been listed on the Mexican Stock Exchange (BMV) under the ticker "AGUA" since December 10, 2014.
Why Rotoplas?
Pioneering solutions for pressing water and sanitation needs drive exponential growth.
Significant and expanding market opportunities.
Transforming the water industry.
Market leading water solutions platform with unmatched brand recognition.
Entrepreneurial management team, proven execution.